Best and Most Useful Google Chrome Extensions for 2018
Google chrome has a huge number of extensions in it's store, over 10,000 to be precise so one does find themselves sifting though trying to find ones which are good and useful. So this is a list of the best and most useful Google Chrome extensions for 2018 I have seen.
Adblock
Yes, adblock is still going to be one of the most popular and best Google chrome extensions in 2018. The amount of overzealous popups it stops is massive and I know for a fact that my browsing experience would be a lot worse without it.

On a side note, you should put your favourite websites on the adblock white list as they will most likely rely on the ad revenue from viewers like you.
Project Naptha
This one is incredible and I thought it would not work well at best when I read the description because it sounds too good to be true. But it does. Project Naptha basically allows you to highlight and copy text from images. Using some manner of client side javascript wizardry it opens up a whole new vista of using the web and is totally free.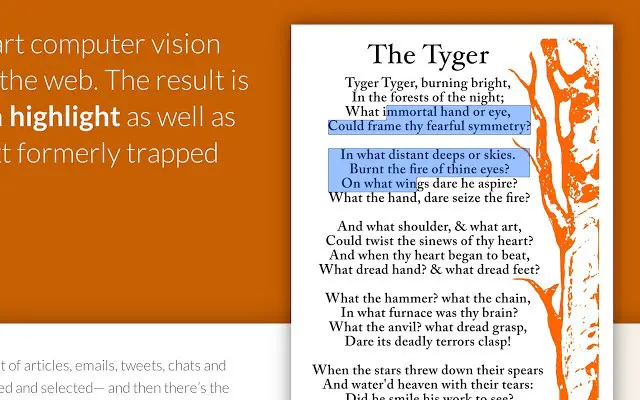 Colorzilla
Colorzilla is an all in one color tool for Google Chrome. It features a wide variety of tools including an eye dropper, gradient picker and allows you to find the HEX and RBG codes from any location of your browser window. Very useful indeed and easily one of my favourite add-ons.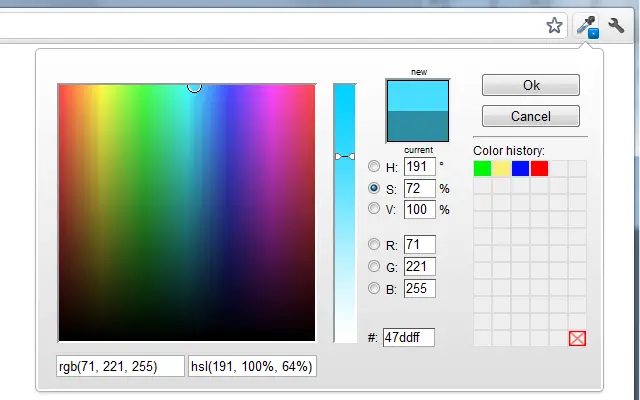 TCPIPUTILS - IP Address and Domain Information
This is for the geeks out their or for people who would like to have a little more under the hood information about the website they are on. There are a bunch of tools that offer information about website but TCPIPUTILS is easily my favourite because of the huge amount of information it provides such as Geo location, nameservers, whois info, ip addresses, bocklist lookup, spam database lookup and much more. Highly recommended.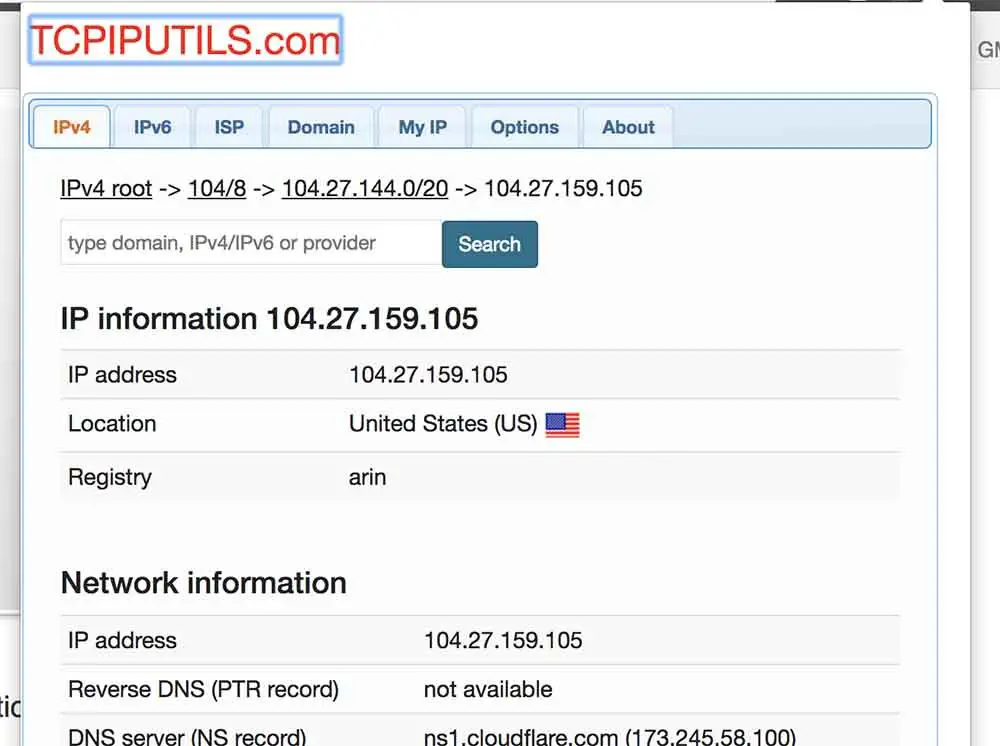 Install TCPIPUTILS - IP Address and Domain Information
LastPass: Free Password Manager
When Chrome auto-complete is not enough you can use LastPass. This tool allows you to manage your logins in one central place, it also very secure since you are the only one who knows your vault password as LogMeln Inc, the company which owns the software does not store info on their servers. There are other password managers available but after tying a few out over the years I have always come back to LastPass because of its nice user interface and ease of use.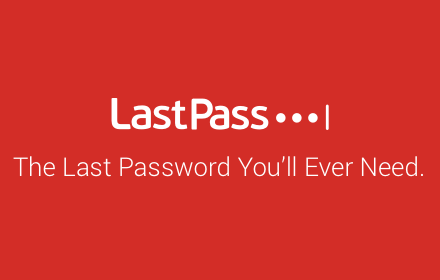 Install LastPass
Honey
Ever wanted to find a discount coupon code for a product but have to sift through a bunch of spammy websites in order to get on? Honey solves this problem as it automatically find them for the product you are currently viewing. It's basically a free way to easily save time and money that reportedly over 5 million people use.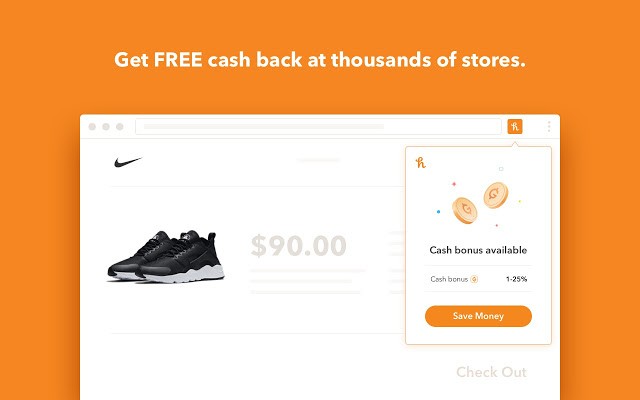 Install Honey
User-Agent Switcher
Not something for everyone but for front en web developers User-Agent Switcher for Google Chrome will prove to be a very handy tool indeed. It basically allows you to change your user agent for cross browser compatibility testing, its simple and does the job very well. Almost every conceivable agent is included for free from Internet Explorer 6 to Blackberry Playbook.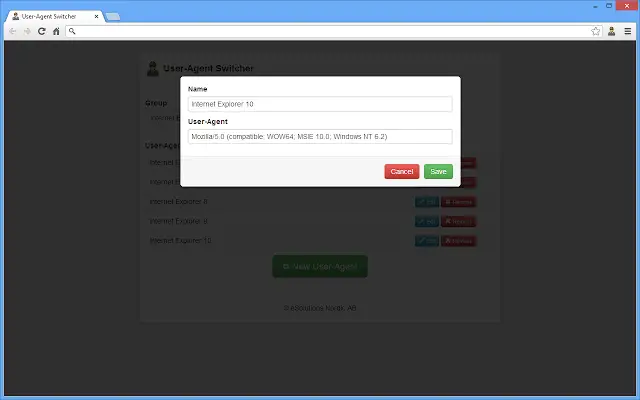 Install User Agent Switcher
Currently
With Currently installed your new tab page on Chrome will be turned in beautiful time, date and weather page. It also offers a number of functions for free including the ability to change the theme, different time a temperature settings and auto location finding. Now you will always know what the weather is going to be like, or for us in the UK it will be a confirmation that rain is on it's way.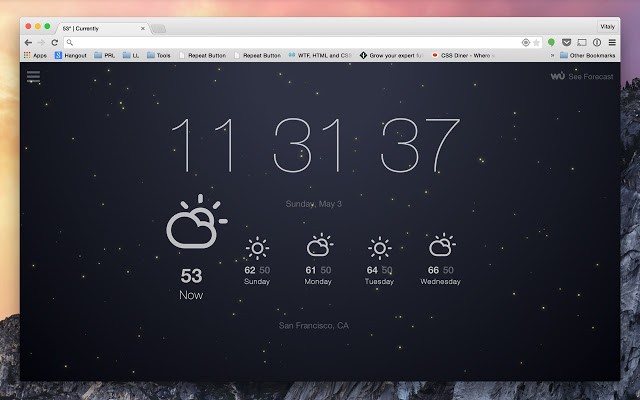 Install Currently
Hola - Free VPN
Do you live in a country where the government censors information, or would just like to see how a website looks from a different country? The Hola Free VPN extension is perfect and allows you to browse the net VIA around 50 countries including Sweden and the US at no cost. Very simple fast and easy to use plugin that works very well for me. Unlimited data offered too!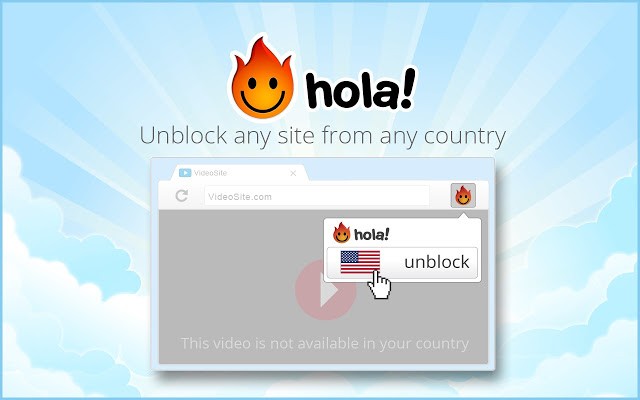 Install Hola
Lazarus: Form Recovery
We have all been there, filling in a huge form and then your internet goes down as you hit submit and all your work was lost. Well it won't happen any more thanks to the ingenious form recovery tool by Lazarus. I would have it installed on my browser just in case it happens again and instead of filling with rage you will be relived you have this extension installed. It works by saving your text when filling a form.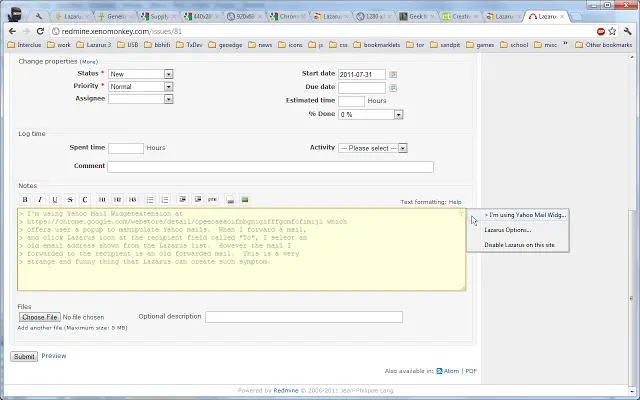 Install Lazarus
Grammarly for Chrome
The spell checker on Google chrome works pretty well however Grammarly actually looks at what you are saying and attempts to correct any grammatical errors. The good thing about this tool is it sits quietly in the background and unobtrusively lets you know when it suspects you have made an error in your text.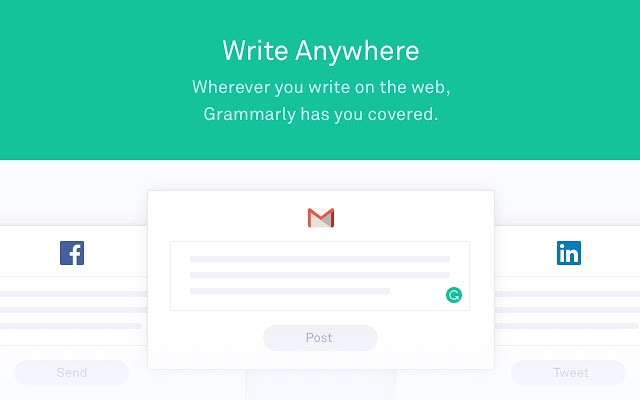 I hope you found something new on this list and please comment below if you have anything to say.